We love our pets!  Why not spoil them just a little bit more.
Invest in a Cozy Bed

 - Buy a cute, comfortable dog or cat bed that offers good support, and put it in a warm, quiet space so your pets can sleep on their own in comfort and style.  



Utilize Storage Space - Get a nice wooden box, plastic containers or shelves that provide a designated place to store leashes, toys and clothes so your pets can have easy access to their belongings and enjoy a clutter-free environment with your help. 
Give Some New Toys - Surprise your pets with new toys to keep them on their toes. Place them in and around their special spots, so your pets can entertain themselves even when you're not around.
Acquire Trendy Food Bowls - Give your pets the gift of clean, fresh food bowls that are designed to limit bacteria growth. Put them in a dry, convenient spot so your pets can eat and drink as they please. 
Accessorize with Mats or Trays - Purchase a large mat or tray that suits each pet's eating area and place it under their food and water bowls. Now your pets can dine in style without leaving a mess behind. 
Shop Around for House Plants - Stop by your local home improvement store to pick out a couple of indoor plants and add them to the animal-friendly space you've created. Now your pet can enjoy fresh air and a touch of the outdoors while inside your home. 
Build a Custom Dog House - Construct a personalized dog or cat house that suits your furry friends, and nestle it either inside your house or in the backyard. Now your pets can have a private getaway to rest and recuperate. 
Buy a Stylish Crate - Invest in a spacious crate that allows enough space to move around in and keep it in a peaceful, ventilated area so your pets can make the most out of their down time.
These eight tips are great ways to start giving your pets the care and attention they deserve. When your pets have one or more cozy spaces in and around your home, they'll feel more relaxed and satisfied. If you're looking for additional ways to improve your pet's quality of life, I'm only a phone call away!  And of course, if you're thinking that a new home might improve the quality of your life (and your pet's) I can help with that, too!
Well, we are officially well into Fall and for many people, that means Fall Cleaning time!  Here are some tips on fall cleaning and preparation projects.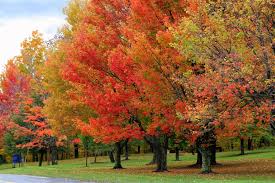 Clean and Reverse Fans. Ceiling fans are increasingly popular here in the northeast, and they can be used year round to keep your home more comfortable.  Your ceiling fans have been hard at work all summer so they may have gathered more dust than you realize. With the fans off, clean the sides, tops and bottoms of the blades. You can get a special fan cleaning tool or use a Swiffer or regular dust cloth (be careful on the ladder!) to clean the blades and motor case.  Reverse your fans so the blades send air upward to disrupt the warm air that collects near the ceiling and disperse it downward. This is particularly effective in rooms with high or vaulted ceilings and rooms with stoves or fireplaces.
Clean Window Treatments. We often forget that window treatments ae also dust collectors! Don't ruin your investment by not cleaning them. Use a cordless hand-held vacuum to remove dust from heavier, permanently mounted hanging window treatments such as valances and swags. If you have lighter and removable hanging curtains, take them down and wash them in the gentle cycle or take them to the dry cleaner. While they're down, clean your windows and sills thoroughly.  Of course, you might want to clean your windows at the same time - or hire someone to do that unpopular task!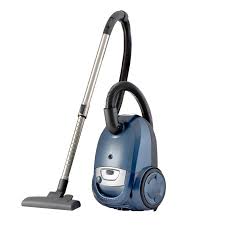 Vacuum and Clean Furniture. Vacuum your upholstered furniture, and spot-clean the big stains as needed. (Always test an inconspicuous area of your couch before applying any cleaning agent to a main area.)  If you have removable cusion covers, wash or dry clean them as indicated by the manufacturer.  You can also hire a professional upholstery cleaning commpany to ome and steam or otherwise clean the furniture.  It's amazing how different your furniture will look and feel after being cleaned.  You (and your pets) may not recognize it!
Clean Carpeting and Area Rugs. While shoes may track in dirt and salt during the winter, it's a good idea to clean rugs and carpeting now. Get rid of summer dirt and sand by beating smaller rugs - or washing if they're small and can withstand the machine - and steam cleaning the others.  You can rent a steam cleaner or call in a professional. And once your rugs are all clean, maybe people will take their dirty shoes off before they step on them! 
Seal the Air Leaks. Check your windows (you've got the curtains down, now's a perfect time) and doors for damaged weather stripping and cracked caulking, and make repairs as needed.  If you haven't had MassSave come to your house, this is a great time to do it and get some free products and labor! 
Check Your Snowblower! Take a few inutes to fire up the snow blower to be sure it's in working order before that first snow storm hits! If you store a car or motorcycle for the winter months, be sure you have a trickle charger to save your battery from draining while the vehicle is just sitting.  
Stock up on plastic covers and tote bins! Don't just stash your lawn furniture under the deck - or leave it out to suffer from the elements.  You can purchase covers to fit your furniture and lawn equipment, but you can also save money by buying heavy plastic by the contractor roll or getting tarps and cutting to fit.  Toss the cushions and pillows into large plastic bins; try the local dollar stores and the big-box home improvement stores for sales.  Plus, it will make you feel good to have everything stored away in good order.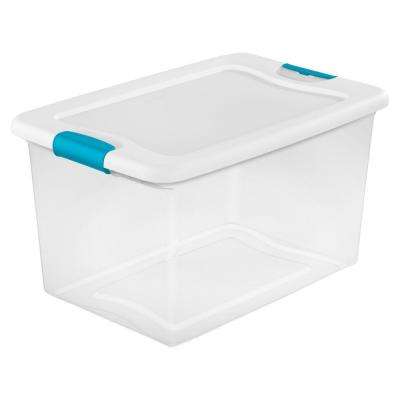 Make a Trip to th Dry Cleaner or Your Favorite Charity. Now is a good time to "swap out" your clothing and bedding.  Make good use of your washer and dryer or take things to the dry cleaner (or use a pick up service like Zoots or Anton's).  Clean your spring and summer items and store them away (think about those plastic bins again), or bring them to your favorite charitable organization or drop box.  Then get those sweaters and mittens and hats out. It won't be long now before you'll need them!
You've worked hard, skipped the expensive machiatos, taken "staycations" and saved money for years.  You're finally ready to make that leap and buy your first home or "move up" to a larger home.  Are you really ready for it?  You may have been pre-approved for a mortgage, but do you really want to go to your maximum amount when you buy a home?  There are so many other costs that you need to factor into your decision. So what are some of the real costs associated with owning a home?  Let's take a look.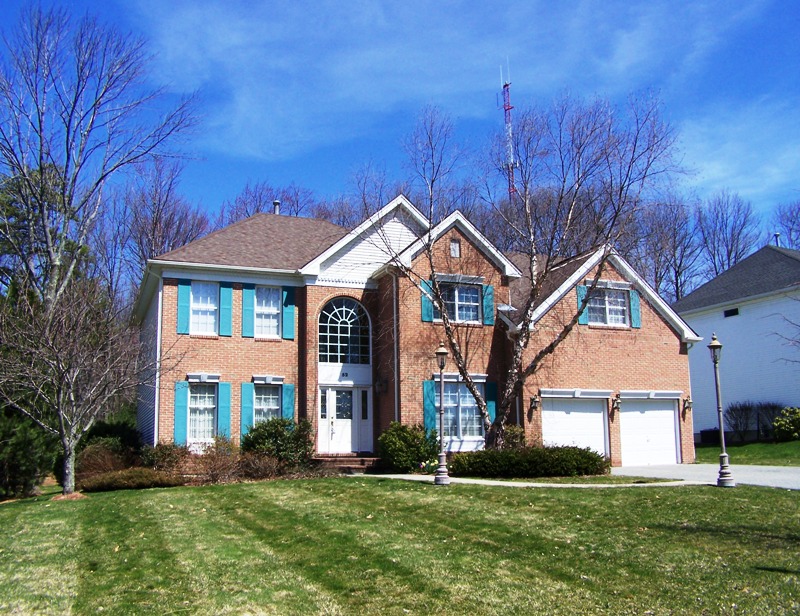 Mortgage and Property Taxes:
According to the National Association of REALTORS® the average cost of a home in Essex County in 2017* was nearly $421,000 with an average monthly mortgage of $1,701. This does not include property taxes or PMI (Private Mortgage Insurance) if you put down less than 20% of your home's purchase price.  Those taxes can vary greatly, of course, depending upon the city or town you live in and the assessed value of your home. 
Cost You May Not Have Thought About
HOA and Master Association Fees
If you opt to purchase a condo or a home in a community association, you'll need to add the monthly, quarterly or annual fees to your monthly cash layout. These fees rarely decrease, so be sure to factor in a cushion in case your fees go up or a special assessment is levied. 
Hired Help
Are you working full or part time, stressed out by caring for children or other family members, overwhelmed by cleaning and cooking and laundry?  Any or all of these - plus other factors - may make you decide to hire help to keep you from burning out and to keep your biggest investment in good condition.
The latest surverys show that people spend an average of $295 a month on housecleaning services; $240 on (summer) landscaping and $108 on snow removal.  Want to have a pool?  Factor in another $125 per month per season.  A home security system averages $130 per month for "live" monitoring.  And if you live in some areas (NH is big on this) you will need to pay for trash and recycling collection at an average monthly cost of $55.  In all, the average homeowner general maintenance cost is over $3,000 per year.  And here in the Merrimack Valley, costs can be even higher.  Ouch!
Emergency Fund
How will you come up with the money you'll need if something unexpected happens, particularly a larger item like needing a new HVAC system or roof?  Even just a new washer and dryer can run well over $1,500.  Sure, you may be able to put these costs on your credit card, but will you be able to pay the bill without added finance charges?
Experts suggest a couple scenarios for creating an emergency fund.  Some advocate a more conservative approach, making sure to have 6 months' worth of expenses in a savings account.  A more general rule of thumb is to have 10% of your home's purchase price set aside for emergencies.  So that $421,000 home you bought means you should have $4,210 set aside.  You can add this money up front when you buy your home if you have cash left after your purchase, or set aside an extra $100 a month that's earmarked for that emergency account.  Keep in mind that you may not use the fund every year, but you want to continue saving in case something major happens.  If you don't have money set aside, you might want to rethink that decision to hire the pool guy or cut the housecleaning down to every other week.
Other Savings Goals
It's never to early to start saving for your retirement, kids' education or a special vacation.  To avoid dipping into your maintenance account or over spending on your credit cards, put aside some money from every pay check toward those goals. Financial planners suggest taking 10% out of your pay every week and immediately put it into a high-yield savings and investment account.  By taking that 10% up front, you won't really miss it.  At least, that's what the experts say!
The Final Word
How much you want to spend is a personal decision, of course, but these associated costs may be reason to think twice about spending to the top of your mortgage limit.  You want to be able to enjoy your new home, not work overtime to just make ends meet!  Contact me to help you find your dream home at a price you'll be happy paying!
Due to the rising cost of a college tuition, more and more people are graduating with as much as 6 figures of student loan debt. Putting money toward debt first is a smart financial decision because every day the debt accumulates even more interest. These new graduates are putting off getting married, having children and even buying a home in order to pay down their student loans more quickly.
But it doesn't have to be this way. Many people successfully pay off their student loans while saving for a home. What are some of the ways that people have achieved these two financial goals simultaneously? 
1. Consider Your Debt-To-Income Ratio
This number is used by banks to determine whether or not you are a good candidate to take on even more debt. Typically, you are in good shape if your debt-to-income ratio is less than 40 percent. Calculate your debt-to-income ratio by adding up all of your monthly payments (auto loan, student loans, rent) and divide that number by your total monthly income. If your debt-to-income ratio is very high, you will definitely need to consider paying down your debt before you apply for a mortgage.
2. Make a Realistic Plan with a Reasonable Timeline
Saving up a down payment for a home is not an easy task, and splitting your money between student loans and home savings can make it an even morere daunting process. Try to decide how much money you can realistically dedicate to savings and debt repayment. Also, look at homes prices in an area where you might want to purchase a home. This will help to give you an idea of how much money you will need to save for your down payment.
3. Come Up with a Graduated Savings Plan
The next step is to come up with a monthly savings plan to achieve your goals. Consider using a graduated savings plan where you start out dedicating more money to your student loans than your home savings fund. As your loan balances start to shrink, you can slowly move towards saving more money for your home and putting less money towards your student loans. Early on, you might want to put 90 percent of your discretionary income toward student loans and 10 percent toward your future down payment. By the 3rd year, you might shift to a 50/50 split. By year 5, you might be close to paying off your debt and achieving your goal of buying a home. 
Once you have saved enough for a down payment and finished paying off your student loans, you will be well on your way to homeownership.  
4. Speak with a Mortgage Lender and Find a Great Realtor
You will need to speak with a mortgage lender to get a pre-approval for a loan and to be sure you understand all the costs associated with purchasing a home.  Without a current pre-approval you won't be able to make an offer on a home when you find one you like.  Your Realtor can help you find a lender and will explain the buying process in your area, discuss market conditions, and guide you through the transaction so you can buy a place of your own!
It is becoming increasingly common in the US, as people live longer, for aging parents to move in with their baby boomer-aged children.  It's important to have  your home properly prepared before they move in so everyone can be assured of their safety.  But where do you start?  Start with these basic projects.
Bathroom:
- Have a carpenter install safety rails in the tub and add a grab bar.  You can give the grab bar double duty by also using it as a towel rack. This will allow your loved one to avoid using the actual towel rack or toilet paper holder as a means of steadying herself as she moves around the bathroom. Since these racks aren't made to be weight bearing, they can give way under pressure, rip out of the wall and cause drywall damage.  Not to mention the resulting bruises and breaks that can happen to your parent when this happens.
- Add a rubber bathmat or peel and stick non-slip strips to the bathtub or shower to prevents slips while bathing
- Consider purchasing a shower chair to make bathing easier. It's often difficult for the elderly to stand in the shower or lower themselves into the tub, even with safety rails in place. Be sure it's a sturdy chair made for use in the shower, not just a plastic chair you use for barbecues!
Furniture:
- Remove throw and area rugs. The edges of the rugs can be trip hazards, as can any bumps or wrinkles in the rugs. This goes not only for living, dining and bedrooms, but also for bathrooms and kitchen. A trip on a rug in the kitchen or bathroom is especially dangerous as there can be water that would further impact a fall - and tile floors that are harder when hit than when falling on carpet or wood floors.
- Rearrange furniture so your parent doesn't have to walk around any pieces as he goes through the rooms in your home. More direct routes mean less chance of falling or bumping into something.  
- Coil or tape any cords or wires to the wall, or have additional outlets installed so there aren't any wires to trip over. 
Lighting:
- Increase lighting in stairways, hallways and at your home's entrances, including the doorway from the garage into your house. It is important to be able to see the edge of each stair tread.  There are some great new lighting products that are specifically made for bedroom, bathroom and hallway lighting at night, including lights that are motion activated when someone gets out of bed or a chair.
Exterior:
- Add a second railing to stairways, so you have railings on both sides. This is important for any interior stairways as well! Be sure the railing isn't too wide or flat to grab; to be effective your parent must be able to wrap his hand around the railing. 
- Check the condition of your sidewalks and other exterior hardscaping. Are there uneven places, loose pavers, wobbly bricks or flagstones or anything else that could trip up someone who doesn't lift his feet high when walking?  Even out any pathways and patios to make walking on them easier.
Everyone's needs are different, of course.  When thinking about making modifications to your home, give some thought to long term needs and goals, and how you can make life easier and happier for everyone, both now and in the future.