Fall is in full swing and there's sooooo much to do! It's shaping up to be a gorgeous weekend, too. Here are some ideas to get you started and take advantage of the good weather.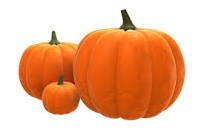 Fall Pumpkin Float at Frog Pond in Boston, Friday 5-8 pm. This is a MUST for the kids and the young at heart who love jack-o-lanterns. Besides the floating pumpkins, there are fun events and live music. Bring your own 8" diameter or smaller carved pumpkin and it will be lit and added to the group to float. https://bostonfrogpond.com/2017/03/pumpkin-float-2017/
Maudslay is Haunted in Newburyport, Saturday and Sunday from 2-4. Take a one hour walk through the eerily decorated and populated state park! http://theaterintheopen.org/content/fundraisers/maudslay-is-haunted/
The American Dog Show, an exhibit of Haverhill artist Dale Rogers' iconic dog sculptures. 20 of these 8' dogs will be on display on the Bradford Common on Friday, Saturday and Sunday from 10 - 5. There will also be food, vendors and music!
Witches Night Out in Newburyport, Friday from 6-9 pm. Enjoy a fun night of shopping, drinks and snacks at many of the local retailers, check out the Halloween decorations and enter the costume contest at Starboard Galley at 8:30. A fun way to support local merchants!
Head of the Charles Regatta, Boston, Saturday and Sunday beginning at 7:45 am. You've heard of the regatta, now's your chance to see it in person and experience the excitement up close and personal! http://www.hocr.org/the-regatta/
Birthday Party for Old Ironsides, Charlestown Navy Yard Saturday from 9 am - 6 pm. Celebrate history with a tour of the USS Constitution on her 220th Birthday, watch the crew perform drills, take a below decks tour, sample food from the trucks and more! https://ussconstitutionmuseum.org/event/happy-220th-old-ironsides/
Boston All Stars Roller Derby, at the Shrine Auditorium in Wilmington on Saturday. The WFTDA Division 2 champions take on the Brandywine Belligerents, collowed by an end of year celebration. Doors open at 4:00. http://www.bostonrollerderby.com/teams/boston-all-stars/
Fall Orchid Sale at the Lyman Estate, Waltham on Friday, Saturday and Sunday from 9:30-4:00. This beautiful estate is a hidden jewel! Visit the greenhouses to see and smell hundreds of varieties of the plants. Purchase your favorites and seek advice from experts on staff. http://shop.historicnewengland.org/GRE-ORCHID-2-10164/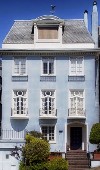 Junior League of Boston Designer Show House, Belmont. Now through November 7th, the historic Italianate 1853 William Flagg Homer House in downtown Belmont is open. Some of the to Boston area designers have donated their time and materials to transform and adorn the Mansard-style mansion. https://www.jlboston.org/2017-designer-show-house/
Gideon Lodge Annual Open House and Craft Fair, Kingston, NH on Saturday from 9 - 3. Take a tour of the lodge, enjoy light refreshments and check out the local crafters and artisans selling wonderful hand made items. http://www.gideonlodge.com/home.html
Boo at the Zoo! Stone Zoo, Stoneham on Saturday and Sunday from 11-3. Kids are invited to trick-or-treat among the animals, where they will encounter thrills and chills around every corner on the Trick-or-Treat Trail! Throughout the day, guests will have fun with crafts, games, contests and a haunted maze. http://www.zoonewengland.org/engage/boo-at-the-zoo
The Addams Family at The Community House in Hamilton, on Saturday and Sunday. Gomez, Morticia, Lurch and the rest of the creepy family are on stage, dealing with a grown-up Wednesday's engagement to a "normal" boy. A fun trip down memory lane in a contemporary setting. http://stage284.com/the-addams-family/
Hidden History Hike at the Great Hill Conservation Area in Acton on Sunday. Join local archaeologist Kimberley Connors at 1:00 pm for a 2 mile hike to discover the hidden history of Great Hill Conservation Area. The hike highlights the archaeological remains of the area's farming past as well as the longer Native American occupation which lasted thousands of years. There will be a discussion on how humans were able to survive and thrive in this rich environment. http://www.discoverymuseums.org/event/hidden-history-hike-archeological-remains-our-local-woods
Open House Events, Saturday and Sunday. Check out our Open Houses in Haverhill, Methuen, North Andover, Andover and Hudson, NH!